Neighbors for Kids (Based on true events)
Our Mission
"Neighbors For Kids is an Oregon nonprofit 501(c)3 dedicated to supporting families in Lincoln County during out-of-school-time hours by providing quality after school and summer programs to pre-school and school-aged children in a safe, affordable, fun learning environment"
June, 2010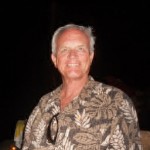 As written by Steve Sparks, NFK Board member, including contributions from NFK Board members, staff, students and other stakeholders. The community of Depoe Bay and surrounding areas will be forever grateful for the special contributions of NFK's original Board and team: Dr. and Mrs. Jack and Maggie Brown and Loretta Hoagland.
Loretta Hoagland
The history of Neighbors for Kids and the Kids Zone After-School Program begins on a beautiful afternoon along the Oregon coast while Loretta Hoagland was sitting on her porch overlooking Depoe Bay, the "smallest harbor in the world." Loretta observed several young teens walking by her home and up the hill. They looked like good kids, dressed nicely, full of enthusiasm, and handsome, probably just got out of school. They were approaching another home up the hill. No doubt they were going to have a fun gathering of friends after school. Loretta always worried about kids not having any place to go or anything to do in this little town 12 miles away from Lincoln City to the north and Newport to the south. But while she watched, something happened as the kids walked to the steps of the home they were approaching. To her dismay, Loretta observed the kids completing a "drug buy!" She was shocked and angry. "This can't happen in my town!" she wanted to shout. As the true events of this story unfold, it becomes clear that love, faith, big dreams, passion and the determination of ordinary people resulted in what many perceive as a "miracle."
What happened next is compelling and heartwarming. That moment in time ten years ago changed Loretta Hoagland's life forever. Loretta couldn't sit back and allow the town she loved and its future to be turned over to drugs. She was moved so much that she immediately called a meeting at her home with neighbors. That evening almost 20 of her neighbors showed up and demanded to know what the emergency was all about. Neighbors Against Drugs and Alcohol, later known as Neighbors for Kids (NFK) and Kids Zone, was born that evening when residents got together with Loretta and angrily and passionately decided to make a stand against the increasing use of drugs and alcohol by the youth in their town of Depoe Bay. Almost single-handedly, Loretta was on the way to inspiring the entire town of 1200 citizens on the central Oregon coast.
Jack and Maggie Brown
Jack and Maggie Brown always loved the Oregon coast, especially Depoe Bay. This little town with a beautiful small harbor to moor their boat was perfect to start their retirement years. Jack and Maggie had lived in Richland, Washington for 30 years while Jack pursued his career as a nuclear scientist with Battelle Labs. After moving to Depoe Bay, Jack started a rowing club in the harbor offering kids free classes. Both Jack and Maggie heard about the new community action group, Neighbors for Kids, and were instantly drawn to the cause of fighting drugs and alcohol with the idea of giving kids something to do after school.
Our First Location
Although it started with the rowing club, soon the group was offering tutoring along with other activities, and curious kids began to show up after school to find out more. As its popularity grew and news of the after-school program spread, the group of dedicated volunteers was offered the use of part of a small building owned by the City of Depoe Bay. Soon a small nonprofit community service organization was in the making, attracting more kids and supportive parents along with many community volunteers. Eventually the entire 700 square foot building on Highway 101 was turned over to Neighbors for Kids as a gift from the City of Depoe Bay.
Volunteer carpenters and other contractors came in to help remodel the building to make it more suited to serving the needs of an after-school program, including a kitchen area to serve meals. The NFK Board of Directors decided to call the after-school program "Kids Zone." The program continued to grow, and there was never enough space. Eventually, the Depoe Bay Fire Department had to inform the NFK Board that the fire code would limit the number of occupants in the building. With a growing waiting list and no more space for expansion, "What will we do now?" became the big question for the NFK Board to answer.
The Dream of a New Facility
This is when the scientist in Jack Brown turned a dream of building a big new facility for Kids Zone on the same site as the tiny cinderblock facility into a reality. Jack's dream was a building that would not only have plenty of space for the after school program but that would also offer the community as a whole the potential for much more. A strategy and plan emerged, and Jack and Maggie Brown led the charge, getting the support of federal, state, county, and local government. Jack Brown's role on the Depoe Bay City Council was a huge help in getting access to the right people and resources. Dr. Brown describes the NFK vision and evolution in the following way:
NFK began with a dream to give local kids a safe place to go after school and be with adults that deeply care for them. This devotion to kids by adults outside their blood family fulfills one of the key assets identified by the Search Foundation as critical to any child's development. NFK has grown primarily due to the leadership of several professional directors and the tireless volunteering of local adults that give over 4,000 hours of volunteering each year. This success story motivated Oregon's congressional delegation, many of the premier grant foundations, state, county, and local governments and private citizens to provide funding in support of NFK's new building. This new facility combined with our tremendous professional staff and cadre of dedicated volunteers stand proud to serve the children of mid-Lincoln County.
The new facility became a symbol of community vision for the future of NFK. All the memories and successes, especially the stories of kids who benefited, transferred to the new building and served as a foundation upon which the future organization was built. The old building was taken down soon after the new facility opened its doors, but its role in bringing an after-school program to Depoe Bay will not be forgotten. It will always represent the blood, sweat, and tears of many volunteers and donors, including a significant historical event in the community of Depoe Bay and surrounding areas.
Steve Scopelleti
NFK's former Vice-Chair, Steve Scopelleti, was the real hero behind getting the new building completed, and his story of giving back to the community follows. Steve became involved with Neighbors for Kids in the spring of 2008. As it turned out, his background in construction and project management was perfectly suited for NFK's next big challenge. Steve had experience with a similar project some years previously in St. Louis, Missouri. The welcomed award of significant federal funding through Housing & Urban Development (HUD) meant that NFK now needed to complete the construction of a new 7,000 square foot building for the expanded needs of Kids Zone and to build a foundation for the future of NFK's larger vision to serve the broader community's educational needs. Steve believed strongly that this would become his best work, and motivation came directly from his heart and a belief that anything is possible with the right timing, chemistry, and team to pull it off.
The Dream Becomes a Reality
Steve Scopelleti, along with the NFK Building Committee that included Jack Brown as chair, Maggie Brown, Toby Winn, Dee Dee Howard, and Bruce Silver, set about to launch this daunting construction project. The NFK Building Committee knew immediately that finding the right architect to assist with the design of a special building with unique requirements was critical. Steve was appointed Vice-Chair of NFK and project manager for the new building. This new official role gave him the responsibility and authority to move efficiently and quickly to get the project underway. Scott/Edwards of Portland was selected and immediately agreed to provide the design at a 50% discount! Scott/Edwards was also chosen, because they had extensive experience designing buildings for schools with stringent code requirements and special needs to allow for long term occupancy and safety features for children.
The project was broken down into three phases; Phase 1: building the shell; Phase 2: completing the first floor; Phase 3: completing the second floor and parking lot. The plan was to get the building completed for Kids Zone first, move-in, strengthen and expand the after school program, then begin planning for the building's optimum use in the future, which would require additional funding dictated by the programs that might be offered, such as information technology and science programs. The building was also designed to include a half-court basketball gym and hoops to support basketball and other sports programs as well as providing a large area for group activities, conferences and fund raising events.
The New Facility Opens
The NFK Board and the community as a whole were very proud when the new building was opened to the public in April 2010 with a ribbon cutting ceremony. Some 200 community members and leaders came to the grand opening and many spoke of a dream fulfilled, even a miracle for this small town on the central coast of Oregon. Ordinary people with a passion for helping our kids grow into responsible and caring adults made it happen. Steve Scopelleti believed this was his best work and one on which he could be most proud to have had the opportunity to contribute and make a difference in the community. Doing something good for others and from the heart has no boundaries for personal satisfaction and reward.
Finding the NFK Program Director
Most educators would agree that finding a teacher with empathy, one who has lived through a challenging childhood, and one who has leadership qualities, is a blessing to have on your team. Toby Winn was, and continues to be, our "blessing" as Program Director of Neighbors for Kids.
Toby Winn, an educator from the San Diego area, moved to the Oregon coast 18 years ago while still in high school, when his mother decided it was time for a change. Toby was still living with his mother at the time and felt the change would be good for him too, and he wanted to be supportive. He grew up as a disadvantaged youth who struggled through a life of poverty in a neighborhood challenged with substance abuse and gang activity. Toby was resilient and found the hope and support he needed in a local Boys and Girls Club program and from the coaches of his soccer teams. These formative years helped Toby decide that what he wanted in life was to use his past experiences to become a career youth educator.
After graduating from the University of Oregon with honors, Toby dedicated his life to serving at-risk youth and families in the very programs which had helped to save him and inspire him to succeed. While living in Eugene, Oregon, working for the Boys and Girls Clubs of Emerald Valley, Toby grew into an effective leader, touching the lives of hundreds of children in Lane County. Then, while browsing through the local paper one day, Toby noticed an employment ad seeking a program director for a small after-school program on the central Oregon coast. Toby felt that this job, Neighbors for Kids, "Kids Zone" in Depoe Bay had his name written all over it, so he applied. And Toby got the job! As with Loretta, Jack, Maggie and Steve, this career move would change Toby's life forever as well.
Toby immediately became a transformative leader for NFK. His leadership and skills in mentoring kids were evident from the start. His energy and enthusiasm was quickly recognized by the NFK Board and the community. NFK at that time didn't have a whole lot of money, but they were able to carve out a budget to make it work for Toby and a small but dedicated part-time staff that included Ernestina Brady, Amberdawn Howe, Travis Harris and Vivian Arends. But money is never the prime motivator for anyone with a passion for the work they do.
Toby loved his work and adopted the Oregon coast as home for the long term. He and the staff introduced new ideas and improved existing programs. He went to work creating relationships in the community to help build support for Kids Zone. The result was that more kids and parents wanted to be a part of Kids Zone. And more volunteers came forward offering their time and skills. As a result of Toby Winn's leadership, the talents of Kids Zone's outstanding staff and the support provided by a visionary NFK Board of Directors, NFK became a well-recognized after-school program in the region.
Strong Community Partnerships
It is our belief that strong community public and private partnerships like Neighbors for Kids are the way of the future. We cannot possibly meet all the challenging community needs relying solely on federal and state government. NFK's goal is to join hands with other community members and leaders, including private and public entities, to achieve the long-term goal of building a stronger society by focusing on our most valuable resource, our children.
Communities must take a more proactive role in improving the educational opportunities and personal growth of its next generation of adults. Our future depends on what we do to make a difference for our kids in our respective communities. We know that public schools can't do it all, especially with ever-increasing financial challenges.
There is a critical three-hour time slot after school for most children. Research and experience suggests this three-hour period can be the most dangerous and unproductive time of the day for children who cannot participate in after school sports or other structured programs. After-school programs can be tailored to local needs and have proven to be a complementary adjunct to the public school learning experience.
We know our kids do better all the way around when after-school programs are offered. And with additional community support and funding, the building and facilities for after-school activities can be used more effectively by offering educational and recreational programs for all ages for the entire day, including evenings and weekends.
The miracle of this story is all about ordinary people coming together to create a better environment for kids. All it took was the courage, passion, and perseverance of one citizen like Loretta Hoagland, who took ownership of a potentially serious problem in this small town of Depoe Bay where kids bus 12 miles to public school. If it can happen in Depoe Bay, it can happen anywhere in the country.